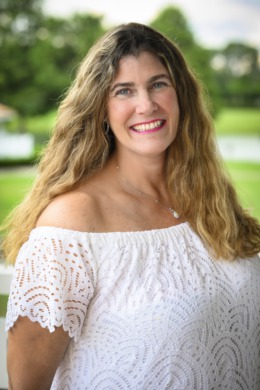 As a native Floridian, Judy Paulsen grew up in South Florida along the gold coast.  She has wonderful family memories of fun summer vacations in Central Florida, so it was no surprise that Judy chose the Windermere area to follow her career dreams and settle down.  With more than 15 years of public relations and communications experience with The Walt Disney Company, Judy understands the importance of making positive lasting impressions and telling an impactful story in an authentic way.  Buyers and sellers are unique. Each has a special story to tell.  Judy will utilize her public relations and business savvy skills to help her clients tell their stories with every sale and purchase.  Over the years, she has acquired personal experience with real estate investments, property management as well as a passion for real estate. 
After graduating from UF, Judy married her college sweetheart, Brian.  Having met in middle school, they recently celebrated their 26th wedding anniversary.  Judy and her husband have spent the last 26 years in Central Florida. They built their home in Keenes Pointe 17 years ago and have enjoyed raising their family here.  As parents of four active teens and two Jack Russell terriers, Judy and Brian are often seen at local sporting and school events.  They are also community leaders and volunteers in various Central Florida schools and organizations.  
Judy is happy to help you find the home that's perfect for you. Whether it's her mom experience with local schools and sports, or her global reach as a real estate professional, her experience and knowledge will be a benefit to you.